Regular price
Sale price
$24.99 USD
Unit price
per
Sale
Sold out
A Perfect Fit Dog Harness provides a more user-friendly alternative to traditional uncomfortable collars for walking and controlling dogs.
-Improved comfort: A well-designed and perfect fit dog harness distributes pressure evenly across the dog's body, reducing the risk of neck and spine injuries compared to collars that put pressure on the neck.
-Better control: Harnesses offer more control over the dog's movement, especially for strong or puller dogs, as they provide more points of contact for handling and direction.
-Reduced choking risk: Unlike collars that can tighten when a dog pulls, a harness eliminates choking hazards and minimizes the risk of injury to the dog's outer neck and inner neck trachea.
-Easy to put on and take off: Many harnesses are designed to be quick and easy to put on and take off, making it simple to get your dog ready for a walk or adventure.
Product information:
Material: Polyester
Specifications: S (bust 40-60cm), M (bust 55-70cm), L (66-90cm), XL (78-105cm)
Available Colors: Black, Fluorescent Orange
Packing list:

Dog chest strap x1
Picture details:

| Size | Suitable weight | Pull | Bust |
| --- | --- | --- | --- |
| S | 6-13kg | 102kg | 44-61cm |
| M | 12-24kg | 138kg | 56-78cm |
| L | 18-34kg | 192kg | 66-90cm |
| XL | 33-47kg | 192kg | 78-105cm |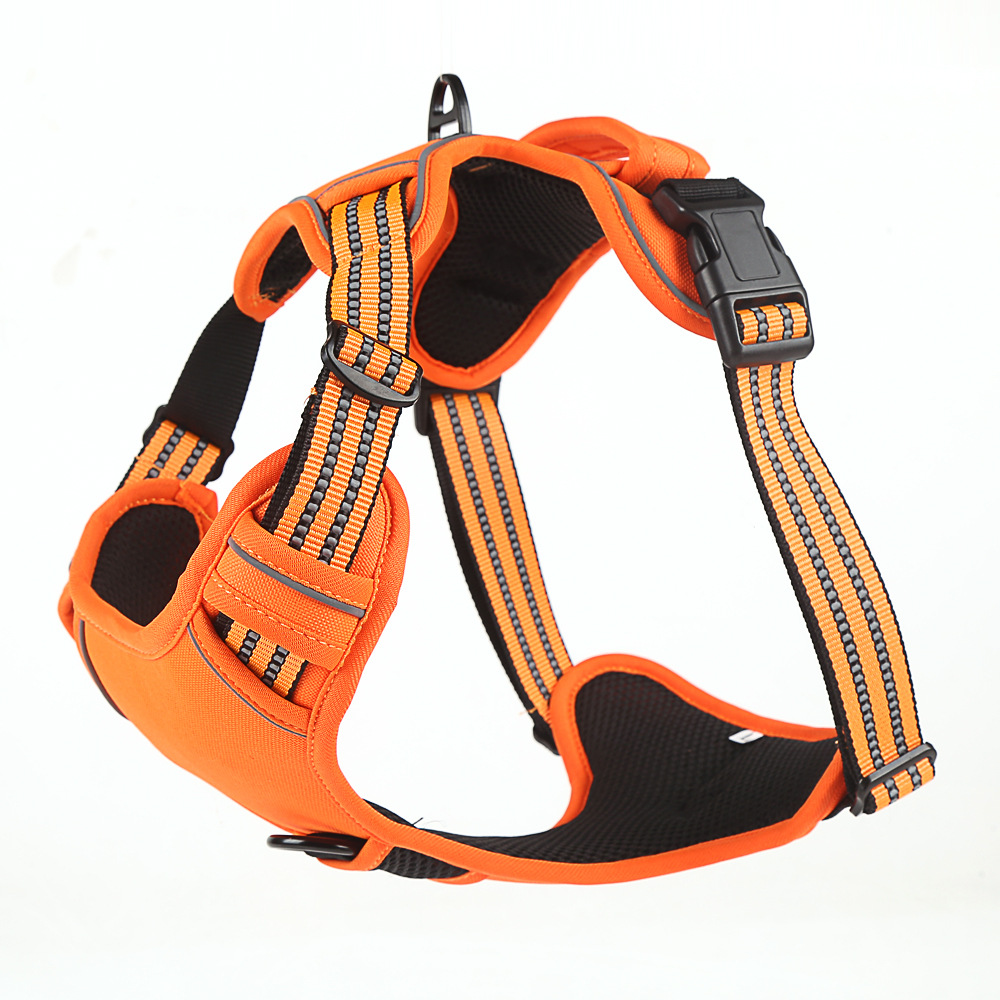 Share
View full details